Over the years, efforts have been made to reduce the impact of handheld camera and smartphone shake, but it is not always possible to fully address it without specific hardware. If you need a real fixer, this new option from Insta360 might be interesting.
Insta360 is a brand that has long specialized in action cams and other content creation tools. But if you'd rather use your own phone, Insta360 Flow is the company's latest announcement.
Insta360 Flow is a smartphone stabilizer that uses artificial intelligence technology to increase stabilization capabilities And ensure shake-free shots using your smartphone in all possible settings. It is suitable for action shots and, in fact, all kinds of shots.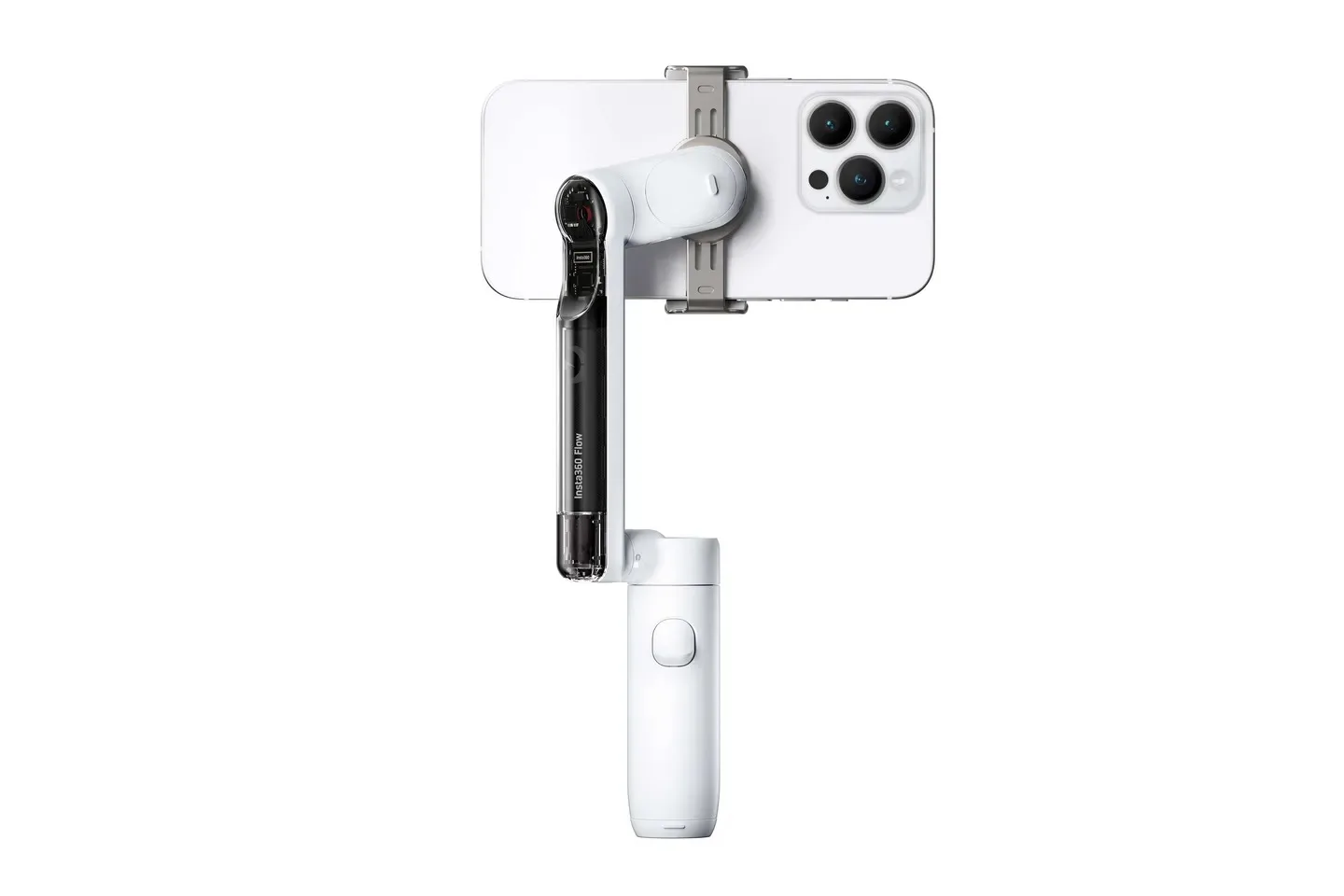 This ball head includes, among other things, an "auto" mode that automatically adjusts the parameters of the stabilizer according to the context in which it is used, eliminating the need for manual adjustments and making it ideal for beginners. It can also be used in many unique scenarios. For example, the "loop" mode is ideal for capturing basketball action.
The obvious competitor to the Flow is DJI's Osmo Mobile 6 smartphone kit, which costs $169…and on paper at least, Insta360 has made a decent effort to match DJI's specs. DJI includes a tripod in the Osmo Mobile 6 sound box, so Insta360 has integrated one into the Flow. DJI introduces ActiveTrack 5.0 automatic target tracking; It offers Insta360 Deep Track 3.0. The Flow even has a built-in 215mm selfie stick, which is exactly the length of the Osmo Mobile 6's extension rod.
One Flow feature that the Osmo Mobile 6 lacks is the built-in microphone stand, which won't experience the same space constraints as plugging a microphone directly into a USB or Lightning port. smart phones. Insta360 also advertises it Flow can provide 12 hours of useCompared to 6 hours 24 minutes for DJI. This is due to the Flow's larger 2,900mAh battery, which is also designed to act as a power bank for your smartphone when needed.
Thoughtful poses
"For our first smartphone gimbal, we wanted a device that goes beyond the basic functionality of a gimbal axis and offers an entirely new way to capture moments on your smartphone. Powered by our proprietary AI technology, honed over years of research and development, Flow tracks, stabilizes and edits your content for you.said JK Liu, founder of Insta360.
Another cool feature of Flow worth highlighting: "Shot Genie", designed to recommend how to shoot a scene based on more than 80 scenario examples. Thus, Insta360 can give you tips on how to photograph the beach or city streets. Insta360 also says its app can help edit snapshots with FlashCut.
If you want to buy it, you can Buy Insta360 Flow now at The price of 169 euros.