As part of its Spring 2023 launch, Lenovo has announced several new additions to its line of gaming machines. The line now includes laptops with updated internals and new screens under the Legion brand, as well as a new brand name called LOQ, whose goal is to offer affordable but high-performance PCs.
LOQ, pronounced "lock," is a strange name for sure, but it's Lenovo's new brand name in the world of gaming PCs.
With the Legion models soaring in price, Lenovo lacks the latest generation of devices aimed at entry-level gamers. With the LOQ sub-brand, Lenovo is once again striving to cover this market segment.
The range includes two laptop models, the LOQ 15 and LOQ 16, as well as their respective Intel and AMD versions. There is also a new computer tower.
Lenovo LOQ 15 series and Lenovo LOQ 16 series
Lenovo LOQ 15 and LOQ 16 share almost all specifications except for the screen and battery capacity. If you opt for the 15-inch model, you'll have access to a 16:9 display with WQHD resolution; On the 16-inch model, you'll get a 16:10 screen with WQXGA resolution. The refresh rate and brightness remain the same: 165 Hz and 350 nits. When it comes to battery capacity, the LOQ 15 features a 60Wh cell, while the LOQ 16 features an 80Wh unit.
As for the other internals, users can choose a 13th-generation Intel i7-13700H or AMD Ryzen 7 7840HS processor, and it has 32GB of RAM and a 1TB SSD hard drive. A MUX switch is also included to manage the smooth transition to the integrated GPU for less demanding tasks.
Lenovo LOQ 15 15IRH8 (with Intel Core processor) is expected to be available from April 2023 and the Lenovo LOQ 15 15APH8 (with AMD Ryzen processor) is expected to be available from May 2023, both models will cost $899.99.
The 16-inch Lenovo LOQ 16 16IRH8 (with Intel Core processor) is expected to be available from May 2023 and will cost $1,149. The AMD variant, the Lenovo LOQ 16 16APH8, is expected to be available from June 2023 and will cost $959.99.
At the time of this writing, we do not yet know the price in Europe.
Lenovo LOQ Tower Lenovo LOQ Tower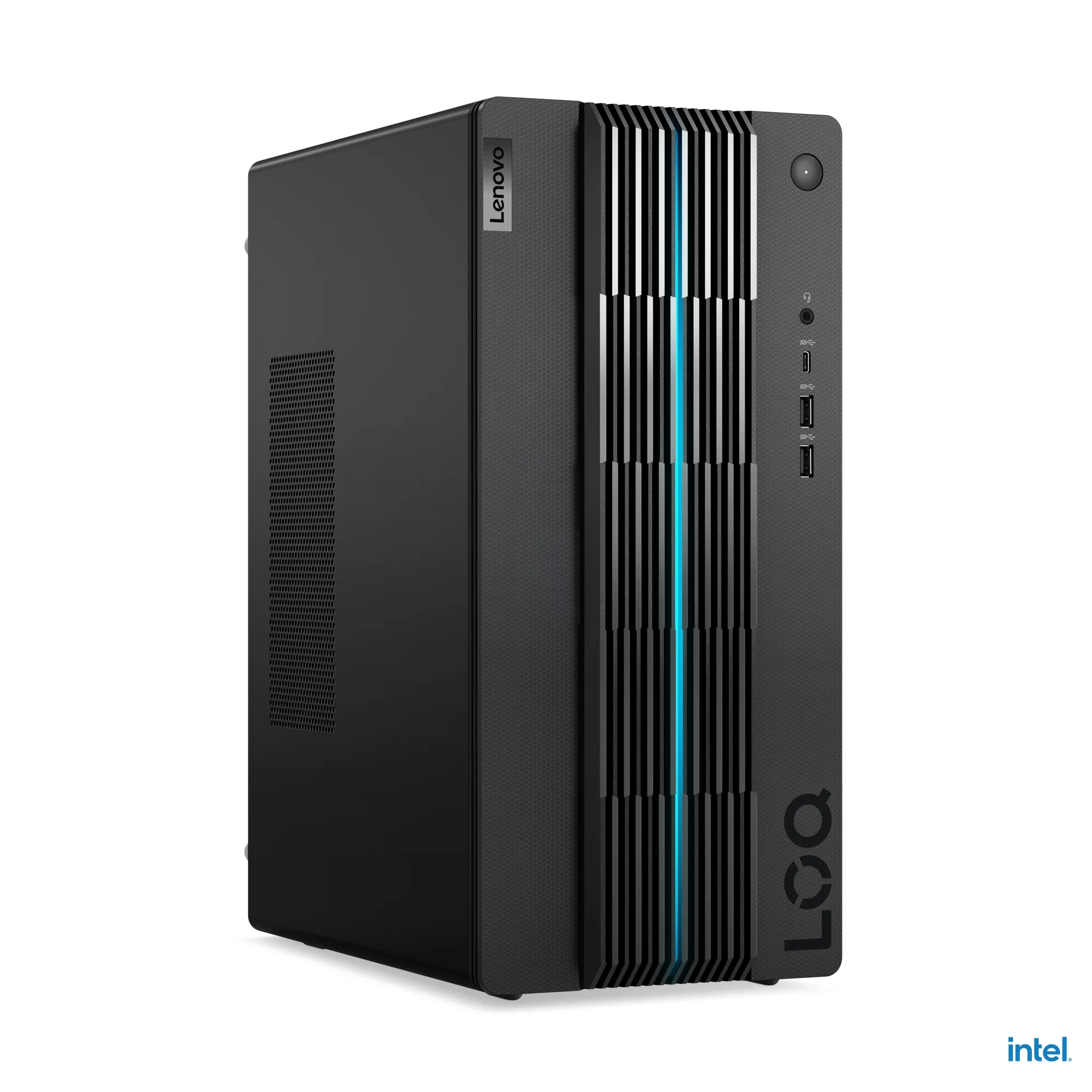 Finally, if you want to add a computer tower to your home, the LOQ tower, which is expected to cost $979.99 according to Lenovo, is an ideal option to consider. It will come with the 13th generation Intel i7-13700 processor and will support the latest RTX 40 series GPUs from NVIDIA.
As for RAM options, users can get up to 32GB of DDR4 RAM on the system and multiple storage drives – one SSD and two HDDs. The tower also supports Wi-Fi 6E and has a 2.5GHz LAN port if needed.